The amazing thing about the blogosphere is that MY blogosphere isn't necessarily YOUR blogosphere. The blogosphere is so customizable, and for every interest you might have, there are a million (or so it seems) blogs that you can follow. In that light, I thought I would share two exciting things that popped up in my google reader this morning, just in case they didn't pop up in yours!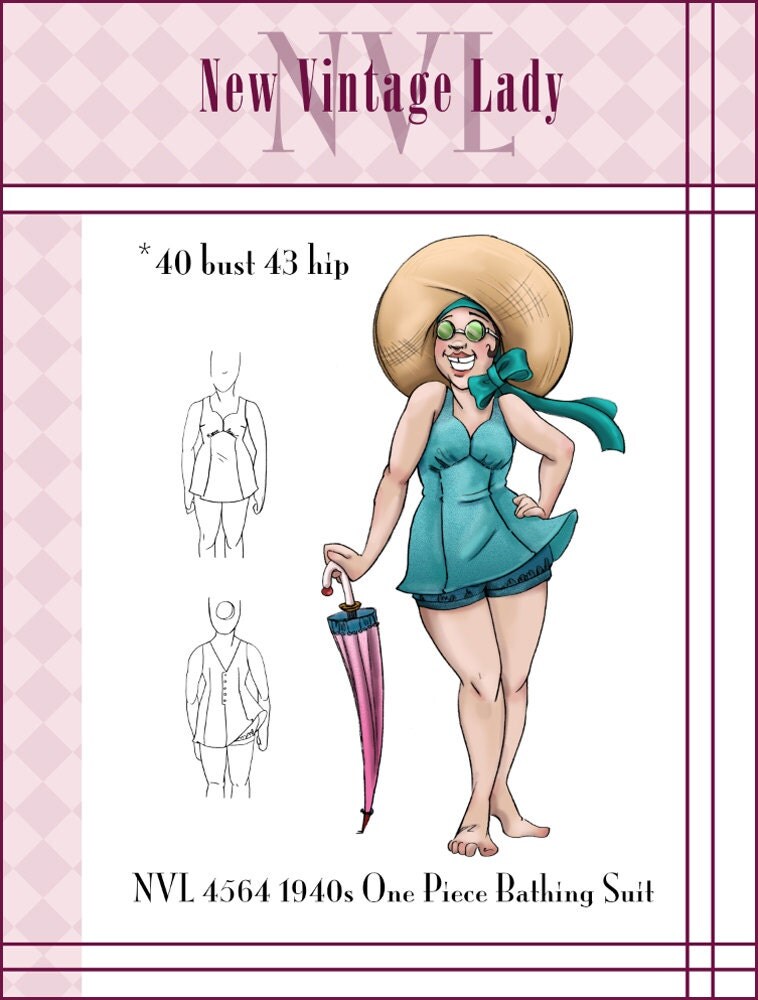 Seriously, are her graphics not the most adorable thing ever? Unfortunately, it only comes in one size, which is NOT my size! She says she plans to cover grading in the sew-a-long, so I'm going to to wait to see how hard it looks before I buy the pattern. I wonder if it must be made in a woven or if I could do the retro style in a modern bathing suit fabric...hmm...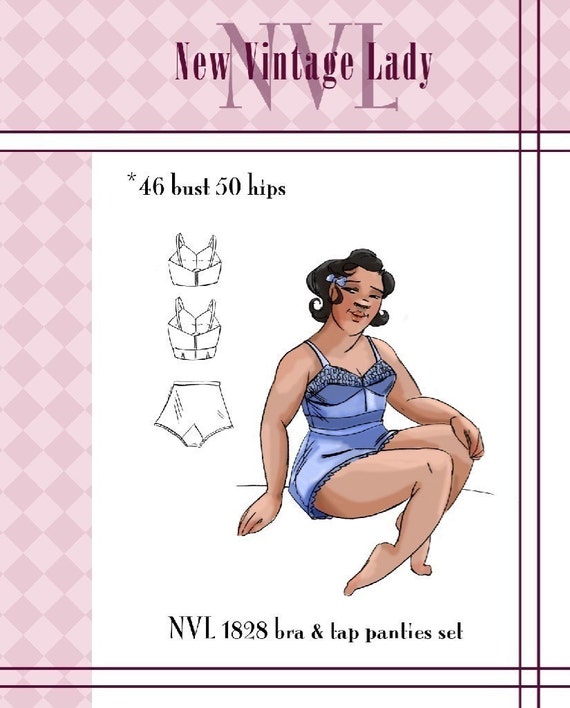 I've had my eye on NVL's
bra and tap panties pattern
for a long time (way before I started sewing). I'm thisclose to clicking the purchase button on this one (plus, its really close to my actual size, less grading required!). Has anyone worked with NVL patterns before? I'm wondering if I would be getting in over my head with my beginner skillz.
In other news, I recently purchased the
Alabama Studio Sewing + Design
book from
Alabama Chanin
. If you don't know about Alabama Chanin, then you are missing out! They make beautiful, beautiful had sewn garments out of organic cotton jersey that they sell for millions of dollars (ok, hundreds maybe). Both their design aesthetic and their effort to operate sustainably while supporting local craftspeople are very inspirational. Their
journal (i.e. blog)
is beautiful and thoughtfully written. And, get this! They are based in my father's hometown of Florence, Alabama.
Hundreds or millions, either way its out of my price range! I just recently discovered that they have been launching a major DIY effort over on their website- they have three books, fabric, notions, and even kits available for purchase. I've been getting acquainted with my new book (very slowly) and am working on a couple of shirts, one of which you should be seeing here shortly. I find that the hand sewing to be quite enjoyable- and its keeps my hands busy while I'm watching some guilty pleasure TV like the new season of Downton Abbey or (even worse), the new Carrie Diaries on the CW (seriously, am I too old to watch high school soap operas? WHATEVER).
Well, just this morning, they announced on their blog that they are launching a Craftsy course called
Hand Embellishing Knit Fabric
. Color me intrigued! While the book is fabulous, not much compares to seeing techniques in live action. It sounds like Natalie is going to be covering a wide variety of techniques, some of which seem positively overwhelming when you read about them in the book (reverse applique, anyone?). I'm definitely considering this course!
Well, that's the news for now. From my blogosphere to yours. Is anything happening in your blogosphere that I need to know about? Have a lovely Friday!